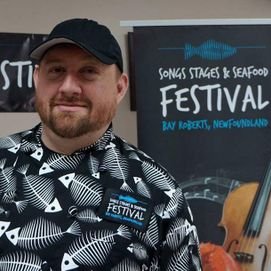 A St. John's native, after accidentally falling into a cooking position decided to leave his business studies at Memorial in lieu of the culinary arts & after being accepted into the prestigious Pacific Institute of Culinary Arts, it was the beginning of a new calling. Graduating from both Culinary and Pastry programs, there he also won the 2000 Frank Baker Award for culinary student for the province of B.C.
With stints in some of Vancouver's premier restaurants and The Vancouver Convention Centre, Wozney moved to Edmonton. There he worked for Fairmont Hotels, catering all their banquets and in doing so prepared food for the Queen. During his stay in Edmonton, Wozney ran properties focusing on high volume and high quality, often running a brigade that would see 1000+ patrons a night. It was here that he developed a keen sense for attention to detail and love of operations.
However, it was during his free time that he worked on his passion for Latin Cuisine, more specifically Mexican. This was a result of his wife, Cinthia, a native of Guadalajara. After years of tweaking family recipes and developing some new ones, he left the corporate cooking world and opened Café Del Sol. An Edmonton Destination for Native Mexicans and Canadians alike, often with more Spanish being spoken then English. In 2015, he was forced to return to Newfoundland due to personal reasons.
After the birth of their Fourth Child, Maya Valentina, he and his wife opened Soul Azteka. St. John's only authentic Mexican eatery.